GRCE Tech Obtained ISO 26262:2018-ASILD Functional Safety Management System Process Certificate
Release time:2022/10/31
Publisher:administrators
GRCE Tech obtained ISO 26262 ASIL-D functional safety management system process certificate based on the 8AT (FA840/FA830/AA840) transmissions project on October 27, 2022. This DNV ISO 26262 functional safety certification demonstrates GRCE Tech's capabilities in functional safety management and development, and is another key milestone in GRCE Tech's development in the automotive electronics industry!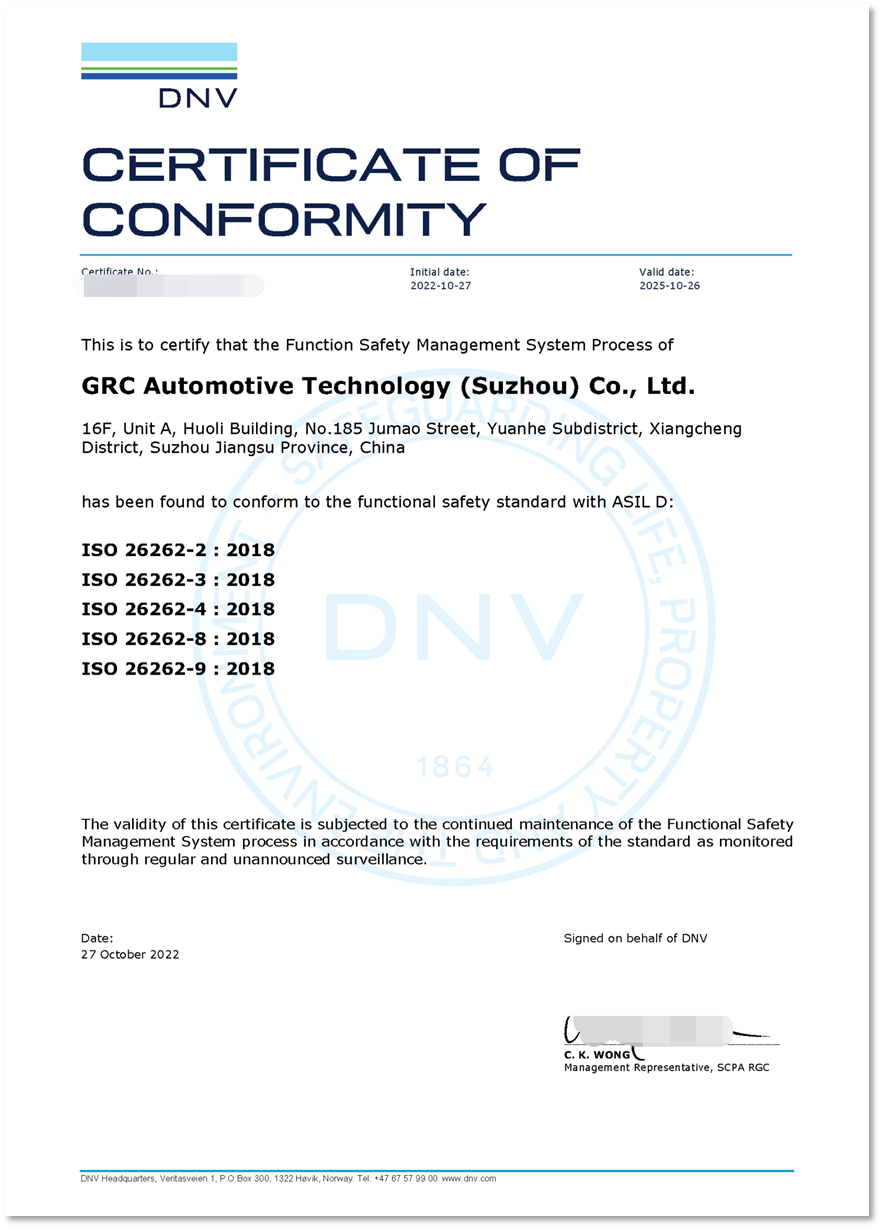 ISO26262 is the international authoritative automotive functional safety standard, which has extremely demanding requirements for product development process management, safety architecture design, safety coding and safety testing throughout the entire product lifecycle. After multiple rounds of reviews, on-site audits, and expert final audits, GRCE Tech was awarded the ISO 26262 certification by DNV. The result of this certification represents that GRCE Tech is able to establish a product development process system in accordance with international standards that meets the ASILD level, including Management of functional safety (Part 2), Concept phase (Part 3), Product development at the system level (Part 4), Supporting processes (Part 8), Automotive Safety Integrity Level (ASIL)-oriented and safety-oriented analyses (Part 9), and others.
In the future, GRCE Tech will also provide safe and reliable products and services to customers with more advanced technology, more professional team, and more reliable management system.