Automobiles are steadily evolving toward electrification, increased intelligence, and networking. However, the realization of these goals is largely dependent on the realization of software functionality supported by more powerful electronic control hardware.
GRCE Tech continues to deepen cooperation with automotive OEMs, suppliers, and chip manufacturers to jointly develop embedded software that meets functional safety requirements and provides the latest and best technology.
RECOGNITION FROM INDUSTRY EXPERTS

Ø GRCE Tech signed a strategic cooperation agreement with Vector and became its official partner in April 2017
Ø GRCE Tech joined AUTOSAR and became its partner in April 2018
Ø GRCE Tech signed an agreement to be the PDH with Infineon in July 2020
GRCE Tech BASIC SOFTWARE DEVELOPMENT BUSINESS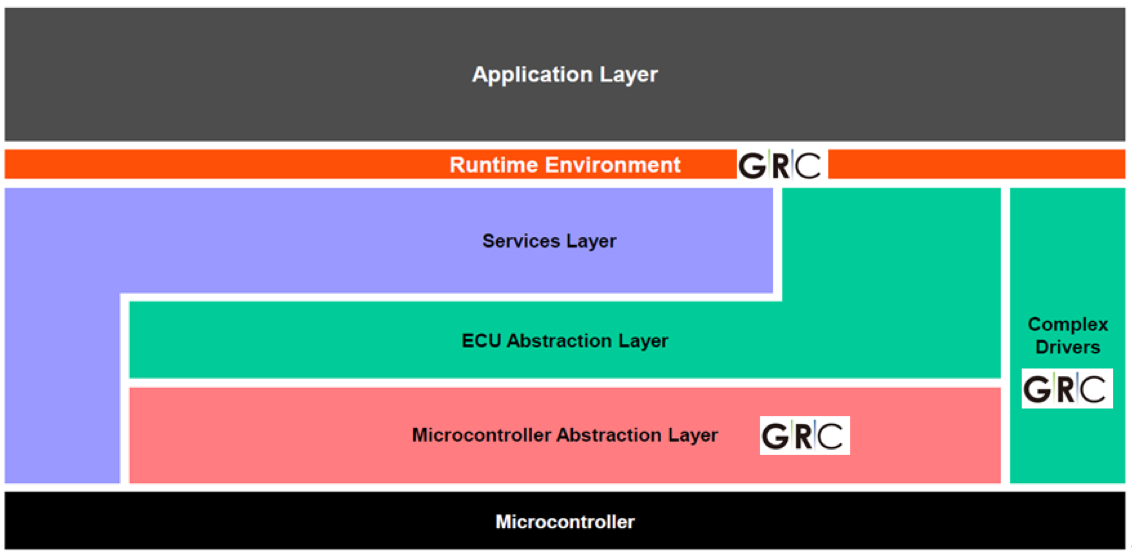 AUTOSAR (AUTomotive Open System ARchitecture) is a development partnership of major automotive industry OEMs and suppliers as well as software and tool vendors worldwide, and has established an open ECU standard software architecture.
GRCE Tech's AUTOSAR software solution adheres to the AUTOSAR guidelines and is thus easy to integrate into the customer's development environment. With the continuing in-depth cooperation with partners such as Vector, Infineon, and OEMs, GRCE Tech's expanding portfolio of AUTOSAR software includes the following modules:
DIVERSE CONFIGURATION AND INTEGRATION SERVICES
Ø Vector stack configuration
Ø Stack configuration according to BMW (OEM) standard
Ø MCAL configuration
Ø Integration and testing of application software and basic software
In-depth automotive expertise, rich transmission development experience, and extensive research into automotive software architecture make GRCE Tech highly capable in the efficient development of control strategies.
Application software defines the transmission system performance and is the core part of auto transmission development. GRCE Tech's team of domestic and foreign technical experts apply advanced control strategies to the system development of AT/CVT/DCT/AMT/DHT, bringing high-performance products to customers while also providing the optimum driving and control experience to end users.
ADVANCED CONTROL STRATEGIES
Ø Functional software planning and specification
Ø Safety software planning and specification
Ø Software function development
Ø Diagnostic function development
Ø Software verification and validation
Ø EOL software development